CSC PHTHALATE FREE PLASTISOL - ENVIROPLUS EC SERIES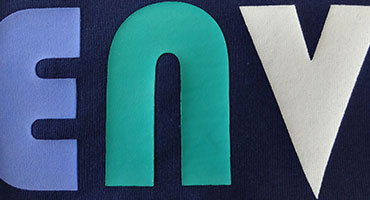 The Enviroplus color mixing system has been specially formulated with non-phthalate plasticizers. It is an easy-to-use, easy-to-mix color mixing system with 16 inter-mixable colors plus a white that enables printers to produce a wide range of Formula Guide colors on white and dark garments. Enviroplus System produce soft hand inks for high production, wet-on-wet printing, offering a matte finish and improved crock resistance.

Envirolplus CMX U Series color is CSC Non Phthalate Plastisol color management formulation developed to compliment our Enviroplus System. This ink system is a 100 percent solid Plastisol ink. It is a ready for use with good elastomeric non air-dry ink that can be screen direct out of its can. Envirolplus CMX U Series is an excellent product to use for printing depth dark shade on light color fabrics where excellent elastomeric and hand feel is required. Print with Envirolplus CMX U will have good electrometric properties, high washing fastness properties and high color brilliancy. The crocking (wet and dry) fastness for printed Envirolplus CMX U Series show excellent result.